Chelsea's new signing Christopher Nkunku was substituted with a knee injury early in Wednesday's pre-season draw with Borussia Dortmund at the Soldier Field stadium in Chicago, which had hosted an Ed Sheeran concert at the weekend.
The French forward went down clutching his leg after a challenge in the ninth minute of the 1-1 draw, but Chelsea boss Mauricio Pochettino refused to blame the state of the pitch, which was less than ideal following the concert.
Nkunku, who was signed for close to 60 million pounds ($76.19 million), came off midway through the first half in discomfort and the 25-year-old was later seen with an ice-pack strapped to his knee.
"The doctors are checking him and I hope it is not a big issue. He fell in the action which was maybe a penalty and he feels something in his knee, but we hope it is nothing big," Pochettino said.
"We hope he can be back quickly with the team. We need a few days to assess him."
The Soldier Field stadium has a capacity of 61,500 but a record 73,000 turned up for the concert which had fans on the pitch surrounding the stage.
"We took some risks because the pitch is not perfect. The facilities are used for a different sport and that is sometimes the risk of the tour," Pochettino said.
Advertisement
"We won't blame the pitch for the injury though. For me, it was bad luck."
Also Read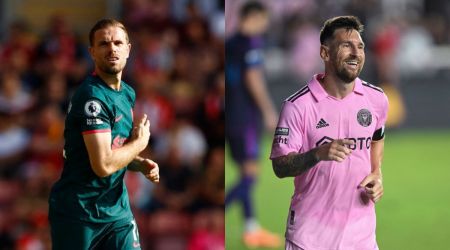 'Can't understand why coming here would damage Henderson's legacy and Mes...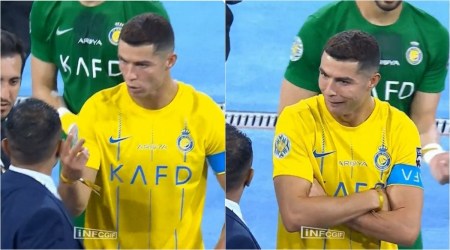 Watch: Cristiano Ronaldo looks bemused after being snubbed for player of ...
Jose Mourinho substitutes Roma player, forces his own team to play with 1...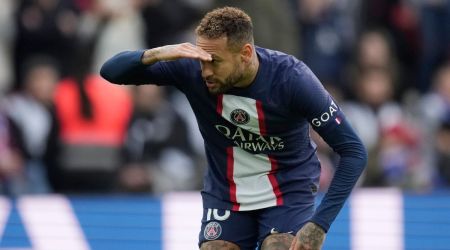 Neymar set for Saudi move after Al Hilal agree near-USD100M transfer fee ... Top Sports News Now
'The name of the game is intimidation': Hungry Gukesh takes on resurgent Magnus Carlsen
Vidit wins 4-2 against Nepomniachtchi to complete Indian quartet in FIDE WC quarters
Neymar joins exodus from Europe for 'greener' pastures in Saudi Arabia
Click here for more
Marius Wolf scored for Dortmund but 19-year-old forward Mason Burstow equalised in the 89th minute for Chelsea as the London side finished their pre-season tour unbeaten.