England vs. Colombia should have seen two of the most exciting young players at the Women's World Cup go head-to-head.
Instead, Lauren James' red card for standing on Nigeria defender Michelle Alozie means the England forward will miss the quarterfinal in Sydney on Saturday and a showdown with Colombia's Linda Caicedo.
James will also miss the semifinals if the Lionesses advance, after FIFA extended her ban for violent conduct.
"We respect that punishment. We take it from here and hope we get through," England coach Sarina Wiegman said Friday. "We know how we want to fill in that position. It's a team effort and we support each other and we fill in places that come free." James' suspension has denied viewers the prospect of seeing her go up against Caicedo, who has been outstanding during her team's run to the World Cup quarterfinals for the first time.
James made a big impression in the group stage of her first World Cup. She scored after six minutes against Denmark on her first start of the competition. She got two more goals and three assists as England beat China 6-1.
As impressive as the Chelsea forward has been, England is not dependent on just one player. After all, Wiegman's team won the European Championship last year without James in the squad.
But her impact has helped make up for the fact that the Lionesses are without three key players from that Euros success after injuries ruled Beth Mead, Fran Kirby and Leah Wiliamson out of the World Cup. Record scorer Ellen White has also retired.
So James' flashpoint against Nigeria was costly.
Advertisement
"What she did was wrong and she knows it was wrong and she apologized for it publicly and now she faces the consequences," England goalkeeper Mary Earps said. "As a team we stick together and we stand behind her in that and she will support the team, absolutely, while she serves that (ban)." While England is without James, Colombia will be looking to Caicedo to continue her impressive form.
The 18-year-old forward scored in her opening two games in the group stage, with her strike against Germany a contender for goal of the tournament.
"We had the option to have an 18-year-old girl debuting at a World Cup and she did well because of her character and because of our team and players," said Colombia coach Nelson Abadía.
Advertisement
Caicedo has also been the focus of attention because of concerns about her health.
Caicedo, who recovered after being diagnosed with ovarian cancer at the age of 15, showed signs of serious fatigue and exhaustion earlier the tournament. There have been no more incidents in her past two games and she is likely to be among the biggest threats to England.
"I think they want to get the ball to their attacking players because they are unpredictable," Wiegman said.
England, ranked No. 4 by FIFA, went into the World Cup as one of the favorites after its triumph at the Euros.
Colombia, meanwhile, has been one of the surprises of the tournament, advancing as Group H winner, despite being ranked No. 25 and having to overcome another favorite in Germany.
Advertisement
Having beaten Germany 2-1 in the group stage, Abadía is preparing for another upset against England.
"We know all the football history England brings. But what is important is to preform on the pitch," he said. "We have 11 players against 11 players. All the 22 who will start will be important. The optimism we have is the same that we have had for every match. We know the conditions, we know the ability, we know what our team has and how they can face this match." England was one of only three teams, along with Japan and Sweden, to advance to the knockouts with three straight wins.
Advertisement
It had to rely on penalty kicks to advance past Nigeria after the round of 16 game ended 0-0 through extra time.
Also Read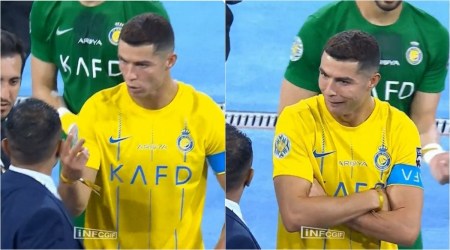 Watch: Cristiano Ronaldo looks bemused after being snubbed for player of ...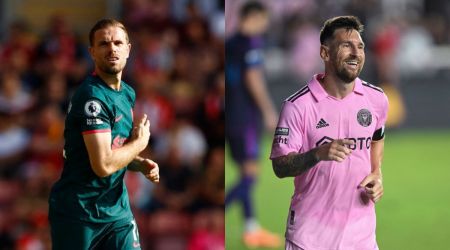 'Can't understand why coming here would damage Henderson's legacy and Mes...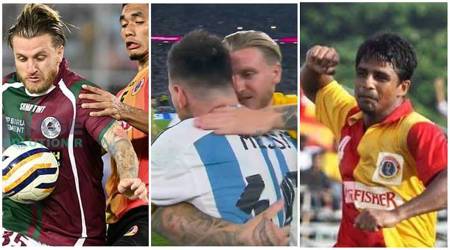 'Mohun Bagan World Cupper Cummings just played with Messi but is nothing ...
Cristiano Ronaldo suffers knee injury, leaves pitch in tears before winni... Top Sports News Now
Mr 360 to Mr 180: How Suryakumar Yadav played T20 like ODI finisher
'Losing is good sometimes....in hindsight, one series doesn't matter'
'We have challenges on that front...': Dravid identifies key area of improvement
Click here for more
"I really believe the best is yet to come. I think there's so much talent in the group and so many more levels that we can go," said Earps. "I think you've seen glimpses of what we're capable of, and we as a team know the standard that we want to get to, and we know that we can give more."