French winger Allan Saint-Maximin has left Newcastle United and joined Saudi Pro League side Al-Ahli on a three-year deal, both clubs said on Sunday.
"We pick the best, and he's one of them," Al-Ahli posted on messaging platform X, previously known as Twitter.
The clubs did not disclose the transfer fee for the 26-year-old, who joined Newcastle from Ligue 1 side Nice in 2019.
Saint-Maximin, 26, will team up with former Premier League players Roberto Firmino, Edouard Mendy and Riyad Mahrez at Al-Ahli.
We pick the best, and he's one of them! 🤩

ASM ➡️ Al-Ahli@asaintmaximin #AsmToAlahli

pic.twitter.com/geET1dGWgQ

— Al-Ahli Saudi Club (@ALAHLI_FCEN) July 30, 2023
Saint-Maximin was left out of Newcastle's pre-season tour of the United States, with manager Eddie Howe saying the club had to sell a player during this window due to UEFA's Financial Fair Play Regulations.
The Public Investment Fund, which is the sovereign wealth fund of Saudi Arabia, owns 75% and 80% of Al-Ahli and Newcastle, respectively.
Also Read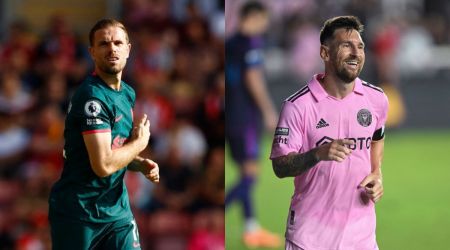 'Can't understand why coming here would damage Henderson's legacy and Mes...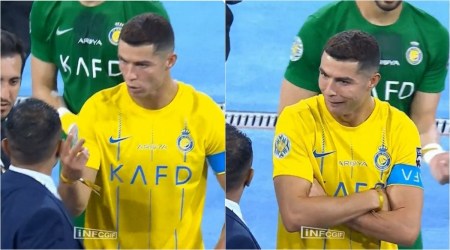 Watch: Cristiano Ronaldo looks bemused after being snubbed for player of ...
Jose Mourinho substitutes Roma player, forces his own team to play with 1...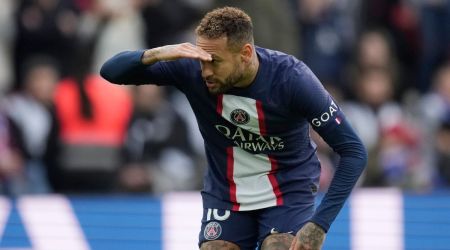 Neymar set for Saudi move after Al Hilal agree near-USD100M transfer fee ...
Saint-Maximin joined a growing list of high-profile names to move to the Middle East, with Ballon d'Or winner Karim Benzema, N'Golo Kante and Ruben Neves among those following in the footsteps of Cristiano Ronaldo, who moved to Al-Nassr in January.