Argentina remain determined to get their maiden World Cup win at this tournament despite letting slip probably their best chance of doing so in a 2-2 draw with Group G rivals South Africa on Thursday.
The South Americans will at least go into their final group match against Sweden in Hamilton next Wednesday with momentum after scoring two goals in the last 20 minutes to come back from a 2-0 deficit against Banyana Banyana.
Atletico Madrid midfielder Estefania Banini had said before travelling to New Zealand that the Albiceleste knew they had no chance of emulating their men by lifting the World Cup, but they would make history with their first win.
"We are sad that we are still not able to make history, we know that we have to correct things," Argentina coach told reporters.
"These two games are part of the process, to know how to play against the champions of Africa or powerhouese Italy. It's part of the journey and we will try to improve.
"Against Sweden, we are going for the three points despite their strength and history."
After a loss to Italy in their opening match, Argentina face an uphill task to progress out of the group and into the last 16 for the first time.
Advertisement
Landing a first victory in their 12th World Cup fixture might be easier said than done against the Swedes, who are ranked third in the world and among the favourites to win the tournament.
Portanova said he was proud of the spirit his players showed in fighting back to avoid defeat against South Africa and said that would stand them in good stead against Sweden.
"I admire the courage of these players, their constant fight, their willingness to grow. It was exciting to see them searching for a result," Portanova added.
Also Read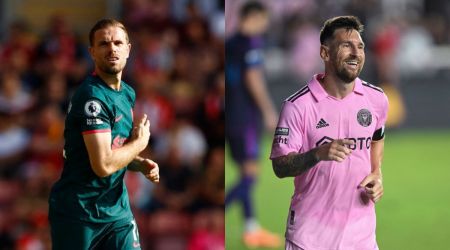 'Can't understand why coming here would damage Henderson's legacy and Mes...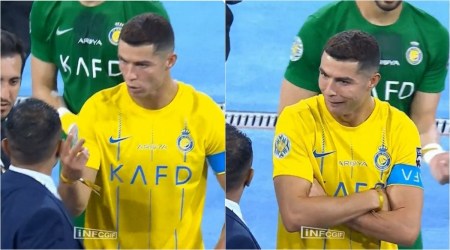 Watch: Cristiano Ronaldo looks bemused after being snubbed for player of ...
Jose Mourinho substitutes Roma player, forces his own team to play with 1...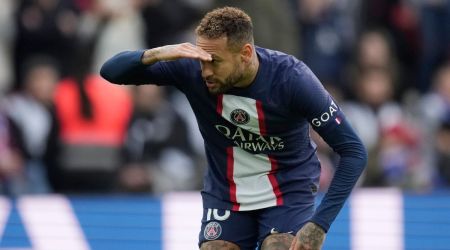 Neymar set for Saudi move after Al Hilal agree near-USD100M transfer fee ...Advertisement Top Sports News Now
'The name of the game is intimidation': Hungry Gukesh takes on resurgent Magnus Carlsen
Vidit wins 4-2 against Nepomniachtchi to complete Indian quartet in FIDE WC quarters
Neymar joins exodus from Europe for 'greener' pastures in Saudi Arabia
Click here for more
"They went for it with pride, feeling the colours of the shirt. We're going to play the best game we can to get those points."