United States coach Vlatko Andonovski said his team were more deserving of victory than winners Sweden after Sunday's round of 16 clash in which the defending champion Americans crashed out of the Women's World Cup with a dramatic 5-4 loss on penalties.
After the teams finished extra time locked at 0-0 at Melbourne Rectangular Stadium, three U.S. players, including talisman Megan Rapinoe, missed spot-kicks before Sweden's Lina Hurtig scored to condemn the U.S. to their earliest exit.
The U.S. dominated play and had 11 shots on target through the end of extra time but could never get past goalkeeper and player-of-the-match Zecira Musovic.
"Very proud of them and devastated for them," Andonovski told a press conference.
"That they would have to go out the way we did I thought that we deserved a lot more.
"We deserved to win this game. I thought we created enough to win this game. I felt that we put up a fight, a battle."
Having taken over the U.S. after Jill Ellis guided them to back-to-back World Cup triumphs in 2015 and 2019, success has eluded Andonovski in two global tournaments, with the U.S. also disappointed to get a bronze medal from the Tokyo Olympics.
Advertisement
With fans on social media quick to call for his dismissal, Andonovski insisted he had not considered his future. "I never even thought what was (the future) for me," he said. "For this team, the future is bright.
"I know even though it didn't end up the way we wanted, it's huge experience for some of these young players and some of the other ones that had a few minutes.
"These are good football players who will make a mark in the future."
The U.S. bow out after sneaking into the knockout phase after draws against the Netherlands and Portugal, and a 3-0 win in their opener against Vietnam.
Advertisement
The Sweden defeat marked Rapinoe's last international and star forward Alex Morgan will be 38 when the next World Cup rolls around in 2027. Just devastated," said Morgan.
"Feels like a bad dream and the team put everything out there tonight.
"I feel like we dominated but it doesn't matter… it's the highs and lows of the sport of soccer. So yeah, it just doesn't feel great."
U.S. goalkeeper Alyssa Naeher had a fine game and nailed her spot-kick but the match ended bitterly for her. She managed to get hands to Hurtig's final spot-kick, only for VAR to confirm it had crossed the line.
Top Sports News Now
'The name of the game is intimidation': Hungry Gukesh takes on resurgent Magnus Carlsen
Vidit wins 4-2 against Nepomniachtchi to complete Indian quartet in FIDE WC quarters
Neymar joins exodus from Europe for 'greener' pastures in Saudi Arabia
Click here for more
"We just lost the World Cup by a millimetre. That's tough," she said.
Also Read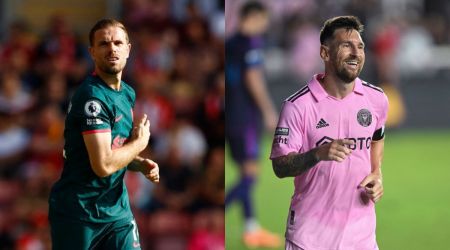 'Can't understand why coming here would damage Henderson's legacy and Mes...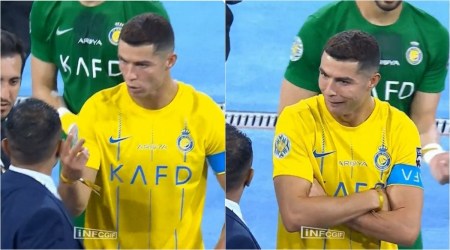 Watch: Cristiano Ronaldo looks bemused after being snubbed for player of ...
Jose Mourinho substitutes Roma player, forces his own team to play with 1...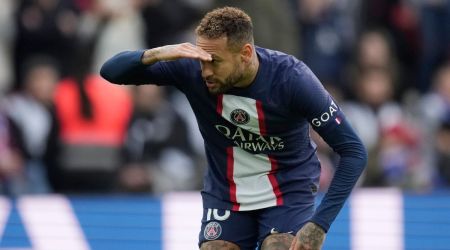 Neymar set for Saudi move after Al Hilal agree near-USD100M transfer fee ...Advertisement
"To come up short hurts. It's going to hurt for a long time."