Gareth Southgate said he understands criticism of Jordan Henderson's decision to join Saudi Arabian club Al-Ettifaq, but added that the move has not affected the England midfielder's position as a vocal advocate for LGBTQ+ rights.
The 33-year-old joined Saudi Pro League side Al-Ettifaq from Liverpool on a three-year deal last month. The switch to Saudi Arabia, where homosexuality is illegal, made headlines as Henderson has long been a supporter of the LGBTQ+ community.
In a statement, Pride in Football, the alliance of LGBTQ+ supporters' groups in Britain, said the midfielder had "lost the respect of so many people" who valued and trusted him.
Asked about the backlash to Henderson's move, Southgate on Friday told TalkSPORT: "It's not for me to judge any individual whether they're in football or in any other industry."
"I don't think he's changing his view on what he believes in. So now we're in a really complex world where, what are we saying, nobody should go to Newcastle? Should nobody work for companies that the Saudis own in London or should nobody buy oil from the Saudis," the England manager added.
"I think it's very complicated, I completely understand the argument of, you know, you've supported the LGBTQ+ community and I can understand why they would have a really strong view on it.
"I think it's so difficult to say, 'is Henderson saying he doesn't support that community anymore'? Well no, he isn't, but of course people are going to say his actions are the reverse of that."
Advertisement
Southgate also refused to rule out a future move to Saudi, saying: I don't think anybody in their right mind can honestly answer that until they are right in that position.
"I might have a view now, and I could give you an easy answer to get myself off the hook and take any pressure and get everybody to go, 'oh that's fine'. But the reality of that is, until you're in that situation… by the way it's not something I'm looking to do!"
Also Read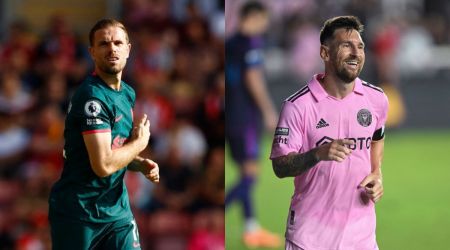 'Can't understand why coming here would damage Henderson's legacy and Mes...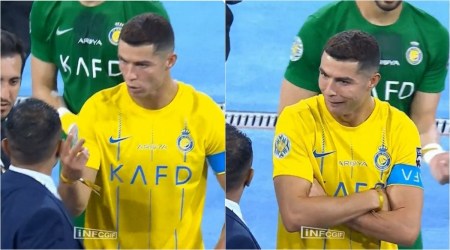 Watch: Cristiano Ronaldo looks bemused after being snubbed for player of ...
Jose Mourinho substitutes Roma player, forces his own team to play with 1...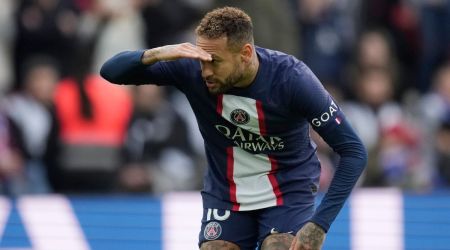 Neymar set for Saudi move after Al Hilal agree near-USD100M transfer fee ...
Saudi Arabia have flexed their financial might in recent weeks by luring some of the best players from European clubs with lucrative contracts, including Ballon d'Or winner Karim Benzema and N'Golo Kante, while Liverpool great Steven Gerrard has joined Al-Ettifaq as head coach.