FIFA said on Friday it is investigating allegations of misconduct involving the Zambia team at the Women's Soccer World Cup, after the Guardian reported coach Bruce Mwape had allegedly rubbed his hands over the chest of one of his players.
"FIFA takes any allegation of misconduct extremely seriously and has a clear process in place for anyone in football who wants to report an incident," a FIFA spokesperson said.
"We can confirm that a complaint has been received in relation to the Zambian Women's National team and this is currently being investigated. We cannot provide further details regarding an ongoing investigation for obvious confidentiality reasons."
The Guardian reported the incident had happened after a training session ahead of Zambia's final group game against Costa Rica.
Mwape was not immediately available for comment.
The Football Association of Zambia said it had not received any complaint related to the World Cup and was surprised by the allegations.
"We wish to state the Football Association of Zambia (FAZ) has not received any such complaint from any of the players or officials in the delegation that travelled to the World Cup," FAZ General Secretary Reuben Kamanga said in a statement.
"All the training sessions for the Copper Queens were filmed by the FAZ media team and offers no such footage… Additionally, a FIFA film crew attached to the Zambian team at the World Cup was present at all training sessions."
Advertisement
Allegations of sexual misconduct in women's football in Zambia also surfaced on social media last year and are the subject of investigations by the FAZ, with The Guardian later alleging Mwape was among those being investigated.
Mwape declined to comment when asked about the earlier abuse allegations when the team arrived in New Zealand last month ahead of their tournament opener against Japan.
Also Read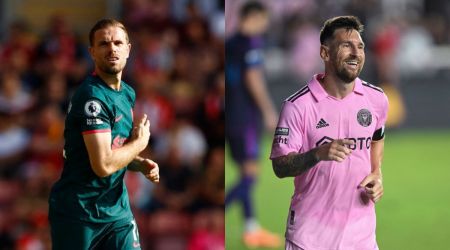 'Can't understand why coming here would damage Henderson's legacy and Mes...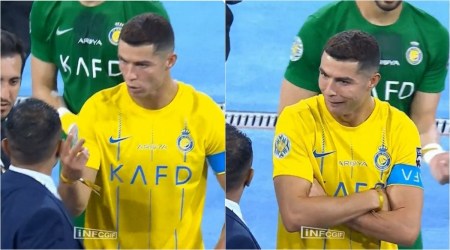 Watch: Cristiano Ronaldo looks bemused after being snubbed for player of ...
Jose Mourinho substitutes Roma player, forces his own team to play with 1...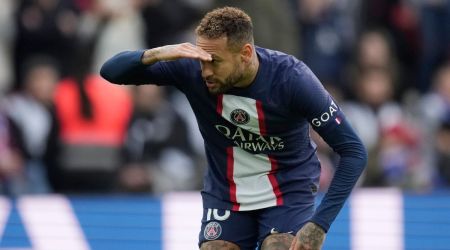 Neymar set for Saudi move after Al Hilal agree near-USD100M transfer fee ... Top Sports News Now
'The name of the game is intimidation': Hungry Gukesh takes on resurgent Magnus Carlsen
Vidit wins 4-2 against Nepomniachtchi to complete Indian quartet in FIDE WC quarters
Neymar joins exodus from Europe for 'greener' pastures in Saudi Arabia
Click here for more
If guilt is established, Mwape faces a ban from the game for life.
Zambia were knocked out of the World Cup after finishing third in their group and the team have already flown back home.